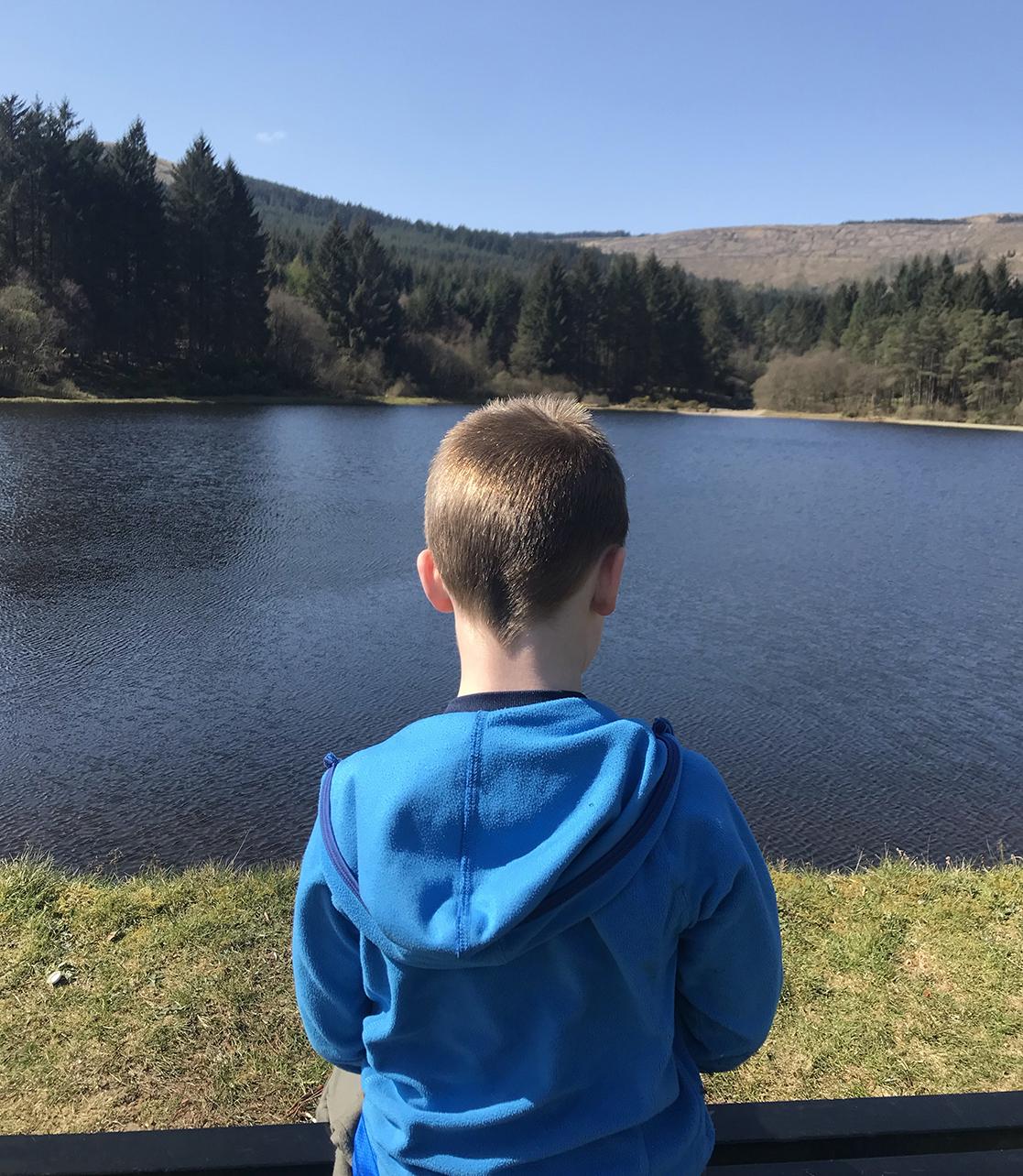 10 Things to do in Lock down with a 5 year old
My usual workdays are filled with the sound and excitement of 100+ primary children bustling through Benmore Centre's historic building and botanical garden grounds. As Benmore's Facility Coordinator I get a huge amount of satisfaction being part of the Outdoor Learning team. For anyone that doesn't know, Benmore Outdoor Centre is one of The City of Edinburgh Council's residential Outdoor Learning Centres, situated near Dunoon on the Cowal Penninsula. I have the pleasure of seeing day by day the impact and often life-changing experience Outdoor Learning can provide children.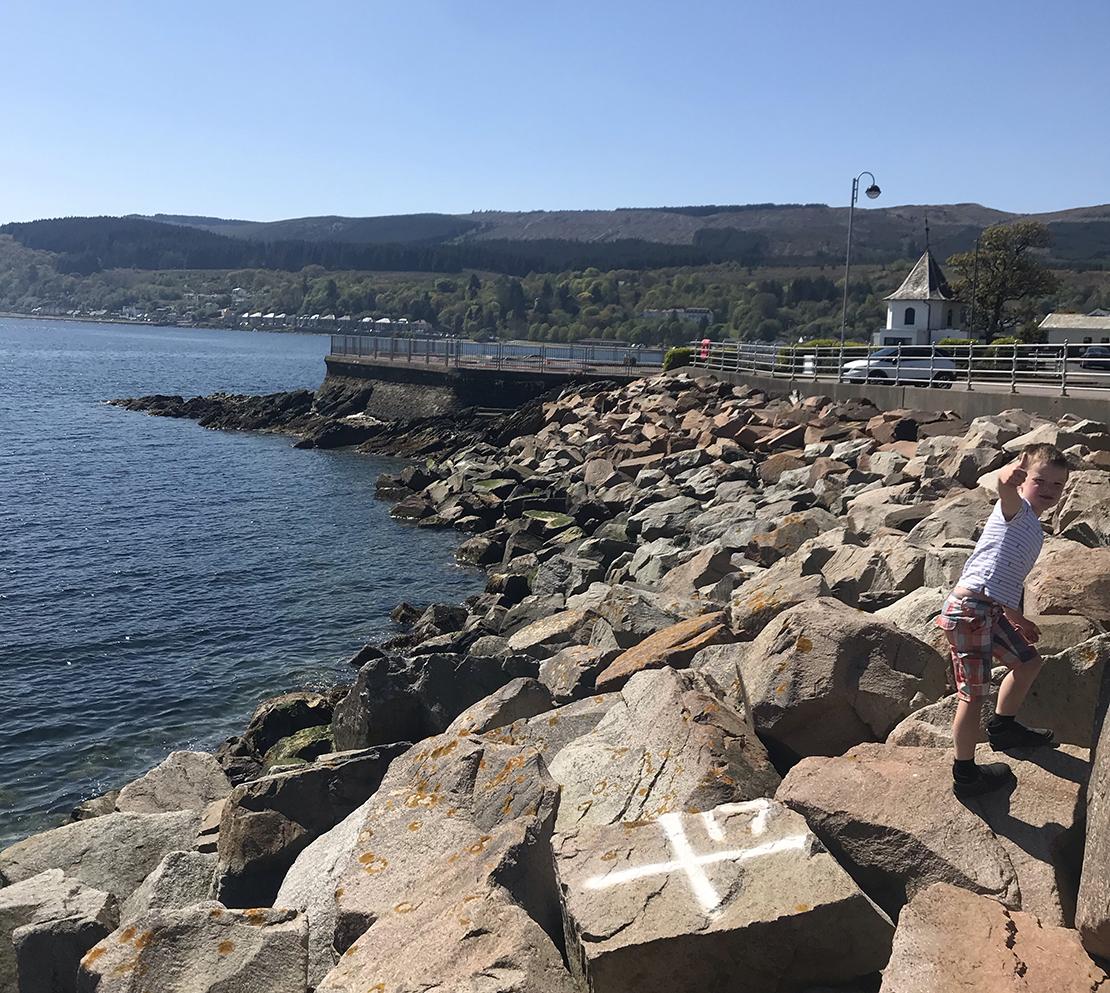 Instead of working in the centre with children from Edinburgh and beyond, in these unique times, I now find myself working from home, with one child; my 5-year-old son Ghillie. Whilst different from my usual working day, I am loving the opportunity of spending this precious time together. Homeschooling is hard, very hard, yet I am embracing the challenges and rewards; Experience outdoors has collated a host of resources from trusted partners and organisations that may help give you ideas Learning from home I will tell you about some of my favourite memories soon but first I want to say that I hope like me, this pandemic has slowed you down and you have found time to remember what's really important; family, friends, health, kindness and fresh air. Our small rural community has come together to feed, protect and support those in need.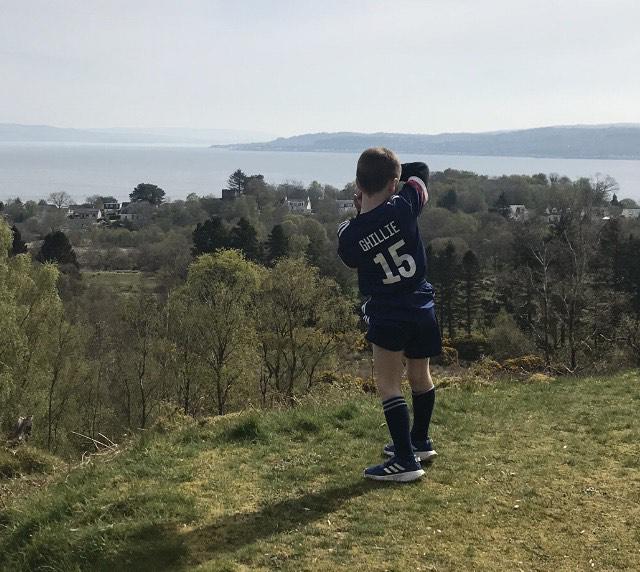 Witnessing such acts in Communities across the country has astounded me and at times brought me to tears. Thursday night Keyworker clap has become a regular feature on the kitchen calendar - out with our pots and spoons, emotional and humbled by the work people are doing, the expression of gratitude people are showing and remembering that staying at home is protecting lives.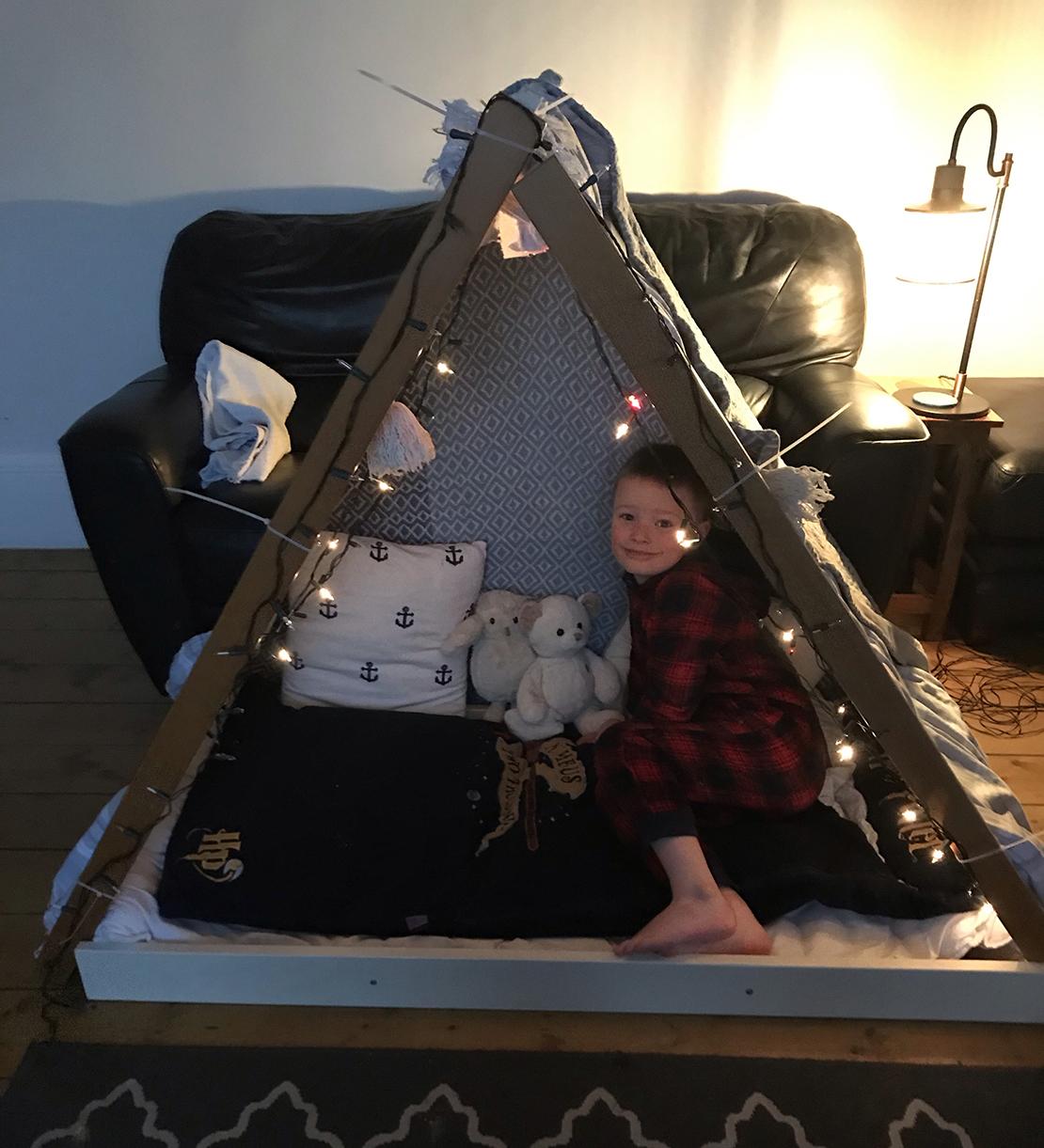 One of the many things I have taken from this experience is the vast amount of opportunities available in our area, and realising how privileged I am to stay in such a scenic and natural place. I have really learned to appreciate the free activities you can do at home, right on your doorstep.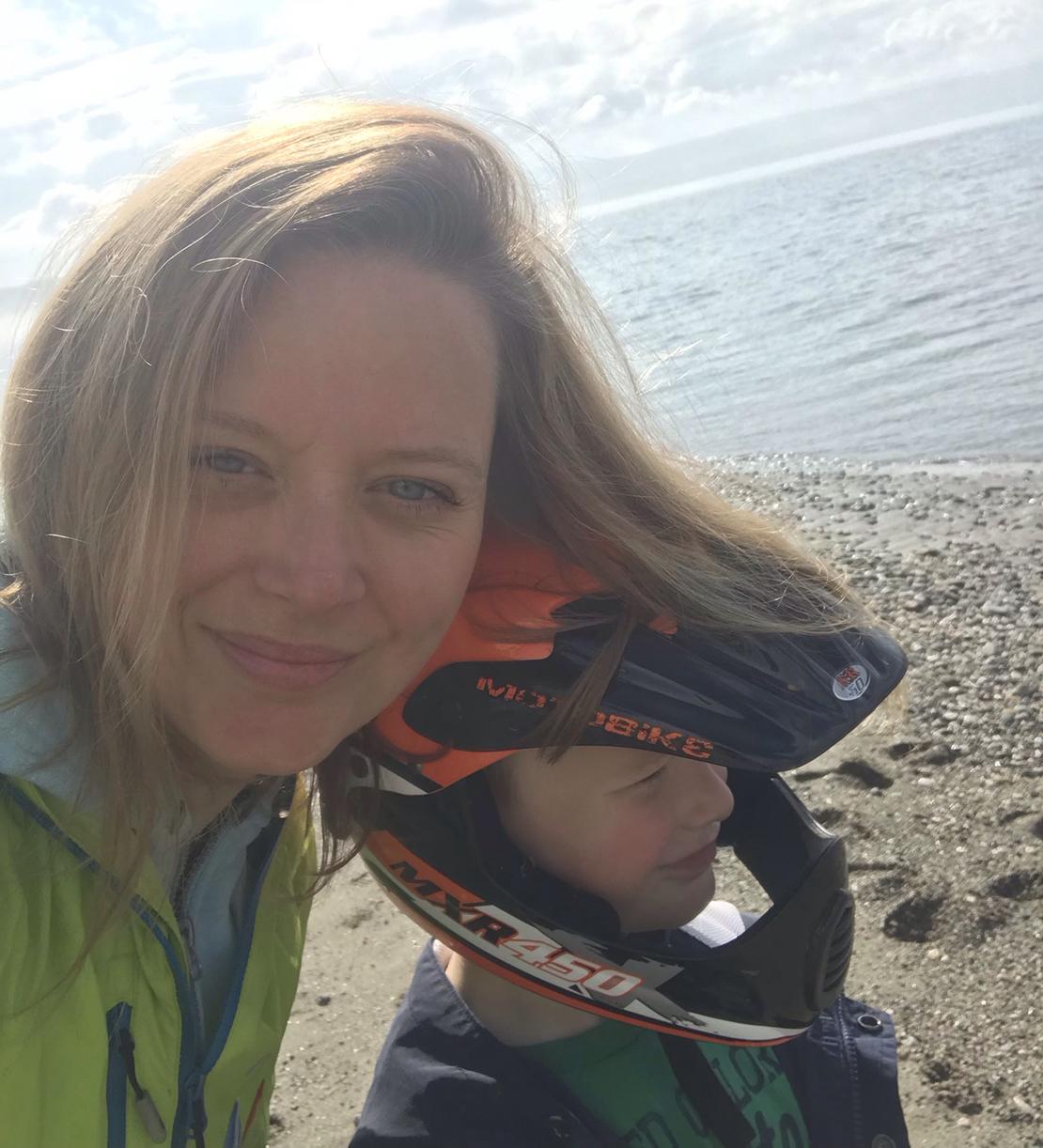 Here are the top 10 of my many memorable lockdown activities with my 5-year-old.
Beachcombing for sea glass and filling a glass bottle for a lasting memory of our discoveries.
Shore scrambling the coast and taking in the outstanding views.
Painting stones and displaying them outside for people to enjoy on their daily exercise.
Baking cakes together for friends, family, neighbours… and eating lots ourselves! Here is my favourite recipe for banana bread.
Building an indoor den in the living room out of Ghillie's old cot
Enjoying our daily cycle, watching Ghillie pedal farther than his little legs have ever taken him
Finding amazing new woodland walks and views
Trying to spot and identify wildlife and listening to birds singing
Doing our bit to keep Scotland beautiful and litter picking while on beach walks – Keep Scotland Beautiful
Probably my favourite is sleeping out on the trampoline, huddled in duvets and blankets under a star-filled sky. Topped off by seeing our first ever shooting star.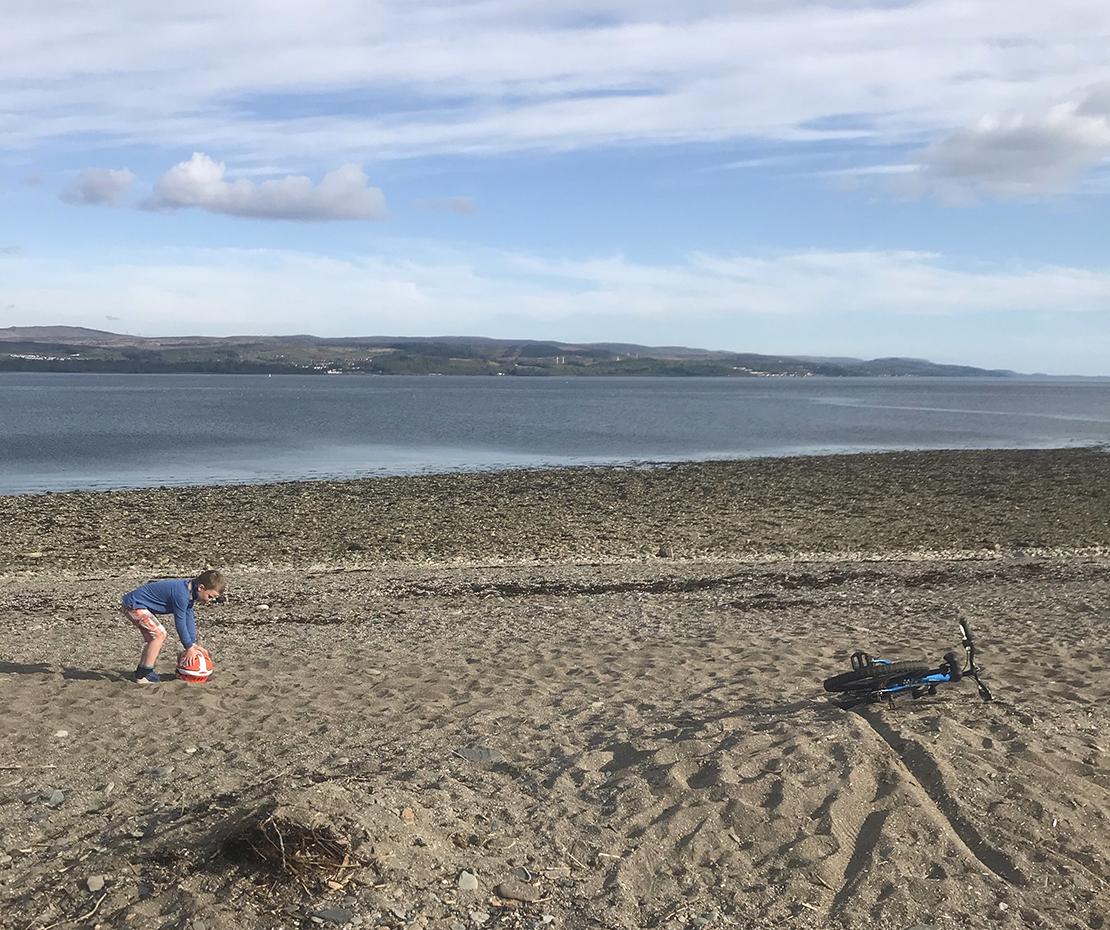 My final note to you is kindness is free, it is being spent in bucket loads right now and I hope this kindness continues into what will be our new world. We are now part of history, we will unlikely get time like this again, so get outdoors, go on that walk, bake that cake, climb that hill, build that den, listen to birds, look at the stars, keep in touch with family and friends and make memories.
Once restrictions are lifted, I look forward to welcoming some of you to the west coast soon to experience the opportunities on offer here and perhaps try some of my top 10 activity ideas. When Benmore opens once again, we will also be opening our newly renovated, remote self-catering farmhouse and Cottage Bernice. Follow us on Facebook to be kept up to date and keep an eye on Dunoon Presents website and Facebook page for upcoming events in and around the surrounding area to make the most of your visit.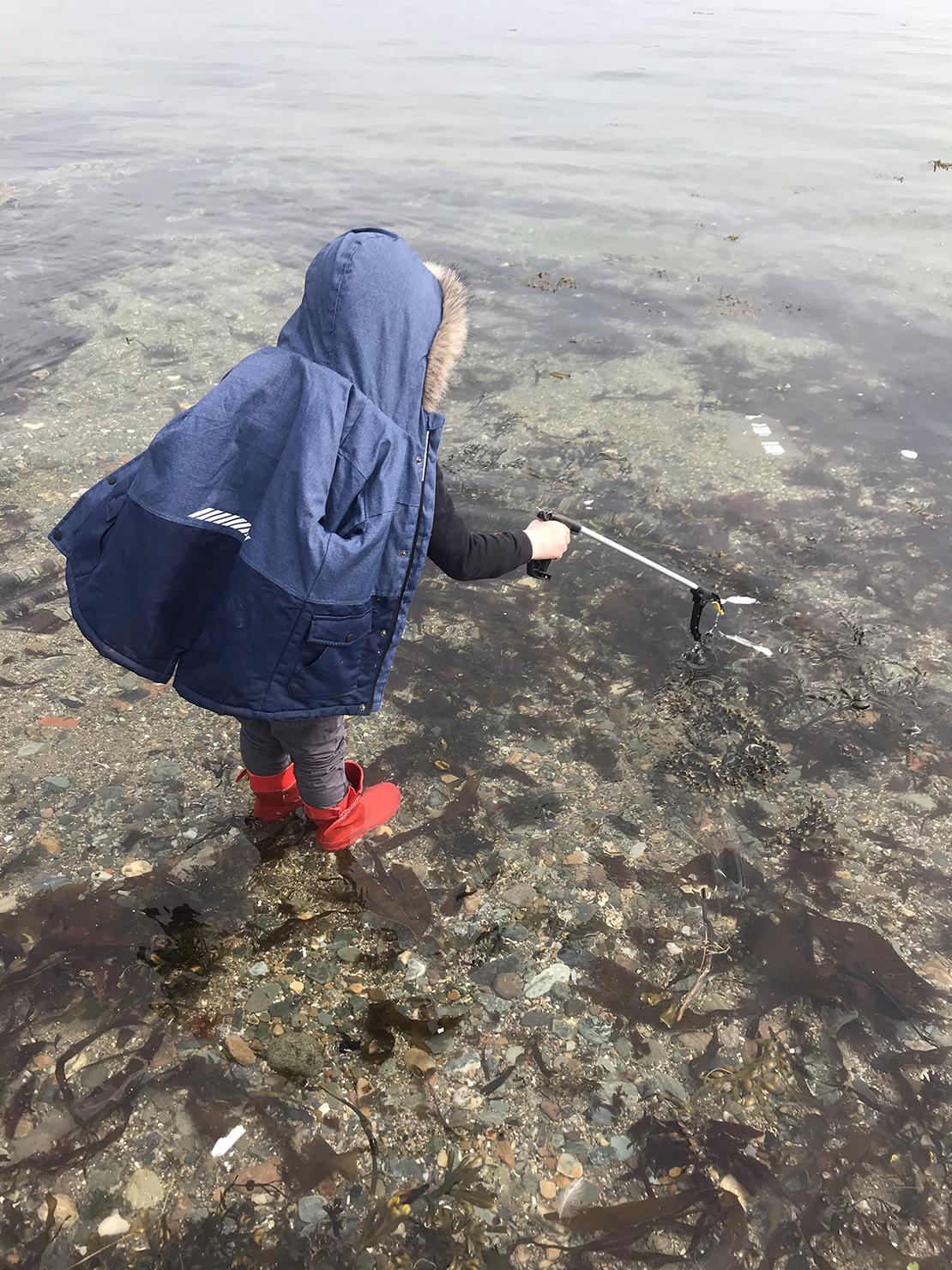 Stay safe and take care
Amy