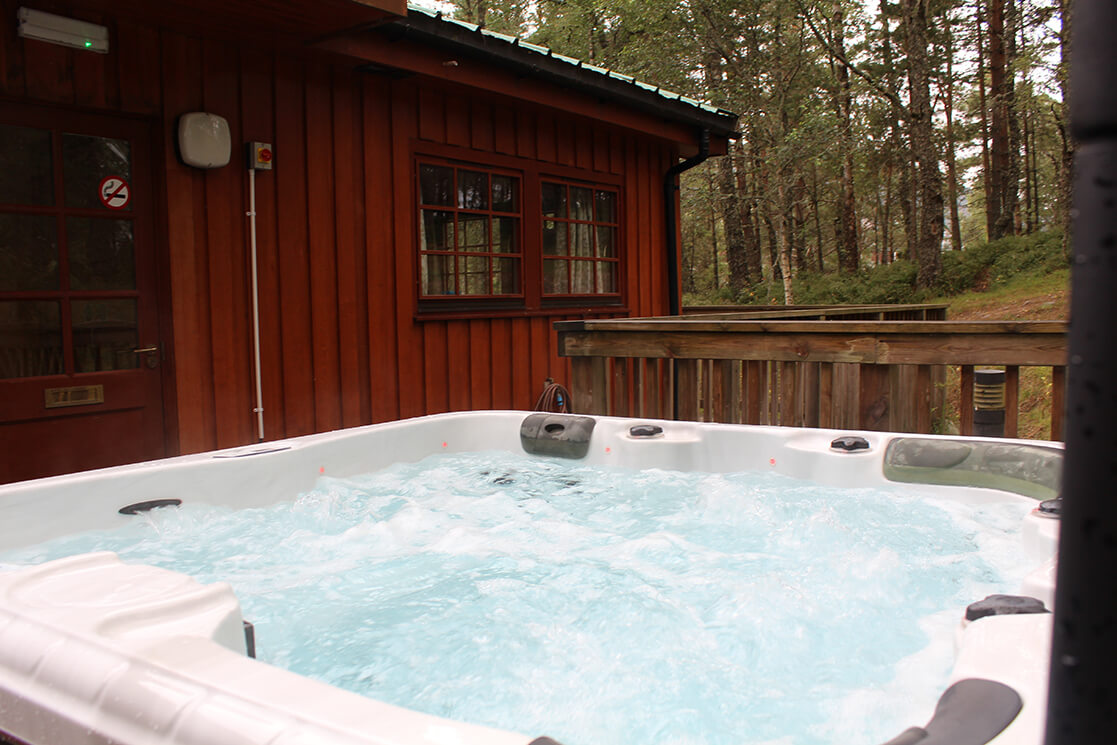 Cairngorms Self Catering Lodges
When it comes to finding the perfect base for your next self catering holiday or weekend break away, Aviemore and the Cairngorms National Park is the ideal location.
Aviemore and Kingussie are popular holiday destinations in Scotland, with beautiful scenery and an abundance of activities for all the family and for group holidays. At just over a 30-minutes drive or train journey from Inverness these highland resort towns are on the main rail routes from Scotland's main cities of Edinburgh and Glasgow making it easily accessible from anywhere in the UK.
Cairngorms self catering lodges
Scotland voted one of the best locations in the world to visit, and what better way to enjoy the scenery and explore the great outdoors than a cairngorms self catering holiday. Lagganlia Outdoor Centre is bang in the middle of the main resort towns of Aviemore and Kingussie making our self catering lodges and camping pods the number one choice for couples, friends, families and larger groups.
Lagganlia set in Glenfeshie has a variety of accommodation options, from affordable camping pods to lodges with hot tubs and large group activity accommodation and bunkhouse lodges.
"Just spent a long weekend in Sgoran Lodge and we found the lodge excellent for the four families and children of young ages. It was clean and extremely well designed for our party". A Kennedy.
Aviemore lodges in picturesque highland location
Our excellent range of accommodation options and our beautifully scenic site makes Lagganlia unique. Set close to the River Feshie and surrounded by hills and woodland. We have five different self catering lodges which sleep from 6 to 18 people, and all with a woodland outlook but are still close to our main house and parking area.
Who should visit Lagganlia for accommodation and activities?
Our unique location offers peace and tranquillity with a base within easy reach of the wider Cairngorms. Our large lodge group accommodation makes us ideal for hillwalkers, fly fishing, water sports and touring groups. Our log cabins with hot tubs are popular with NHS staff and workgroup activity breaks. Lagganlia Outdoor Centre is a favourite for team building, uniformed organisations, including Scouting, Guides and church groups, as well as charities and corporate clients.
Self catering Aviemore with hot tub
Ptarmigan lodge sleeps up to 6 people and has a hot tub located on the back terrace, looking out across the woods towards our camping pods. What could be better than sitting in your very own hot tub after a long day exploring the Cairngorms or visiting Aviemore than enjoying the peace and tranquillity of Lagganlia?
Large self catering accommodation
If you search the internet you will find very few options for self catering lodges which can sleep up to 18 people – we know, we have tried! Our group accommodation makes Lagganlia the best choice for activity groups or sporting clubs who want to get together in the Scottish Highlands. Our well equipped Hillend Lodge which sleeps up to 18 people with en-suite wet rooms, a large open plan lounge and a sundeck is an excellent base for sporting or group activities in the Cairngorms National Park.
Group accommodation Scotland
We also have three other lodges – Anderson Lodge which sleeps up to 10 people over four bedrooms, and now boasts a hot tub for up to eight, we find this option popular with large families or activities groups. All our self catering chalets have fully equipped kitchens, central heating, TV with Freesat and a range of additional features which are unique to each lodge. There are always ample spaces for parking, and all our accommodation options have picnic areas, and we will even supply a BBQ at no additional charge.
"We were a large group of 30 people and stayed there for 2 nights. good friendly staff. great place for campfire. very spacious lodges. great location by forest and river.we had jungle walk too which was fantastic.. highly recommended". Amit E.
Accessible holidays
When it comes to groups who require a lodge which is accessible to people with limited mobility, then Sgorans Lodge is perfect. The accommodation is Ambulant accessible and has a beautiful conservatory and sundeck, with two kitchens to help cater for up to 16 hungry mouths. With two bathrooms, one of which is an ambulatory wet room, plus two shower rooms, you won't all be fighting to get ready for a great day out.
Walkers and cyclists welcome
The Cairngorms are world famous for their beauty and activities. The Cairngorms National Park has 25% of Scotland's native forest and a third of the UK land above 600 meters and is home to a quarter of the rare and endangered species in the UK! Over 1.8 million people visit the area every year, many for walking and cycling holidays. Explore Visit Cairngorms.
Lagganlia is a member of the Visit Scotland Welcome Schemes, which covers a wide range of activities and helps to ensure that all members can accommodate the needs and requirements of visitors. We are members of the Walkers Welcome and Cyclists Welcome schemes, and we hope to add more badges in future.
We all know the unpredictability of the Scottish weather; therefore, all our lodges have either drying cupboards or drying rooms in our larger lodges. Caerketton lodge which sleeps up to 17 also has a lockable bike store and bike wash, perfect for road and off-road cycling groups.
"This is the second time that we have stayed here as a group. Staff are very friendly and helpful. A wide variety of activities are available on and off site with fully trained staff. The lodge we stayed in was basic, comfortable and adequate for our needs. A great place to stay for an activity holiday". Steve M, Shrewsbury.
Don't forget our eco camping pods
If you want to get closer to nature when our camping pods are great. We have 12 eco pods in total, six located in Feshie Woods and 6 in Anderson Woods. These arched wooden huts sleep two people. Remember this is a step up from camping, therefore be mindful of the weather and bring suitable sleeping bags and warm clothing and all food, prep and torches. There is no power or lighting in the pods.
As we have no on-site catering remember to bring all the food you need or visit the local shops which are within driving distance. To further enhance your stay we have a BBQ pit which is a great way to spend time as a group, while you cook your dinner, plus we have a shower block, washup and laundry room located close to the camping pods.
Book your next self catering holiday
We would love you to join us at Lagganlia for your Cairngorms break; we have a wide range of weekend breaks and availability over the school holidays. Visit our Lagganlia accommodation section and book your next holiday!